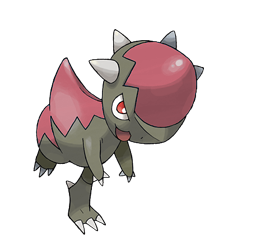 Bash is a Shiny Cranidos that belongs to Conner. He often headbutts people to show affection.
Appearence
Edit
Cranidos is a gray, dinosaur-like Pokémon. It is physically based on the Pachycephalosaurus. The back half of Cranidos's body has a large, spiky pattern of red and it has a short tail. Cranidos also has stubby arms with three claws, which, despite apparent stubbiness, are still viable for usage in attacking. Cranidos has a hooked beak, red irises, and a hard, dome-shaped head that is colored red with four spikes on its back. Cranidos has feet with three claws forward and one backward.
His ability is Mold Breaker
Headbutt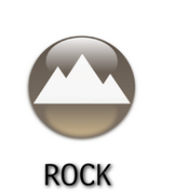 Leer
Focus Energy
Pursuit
Take Down
Flamethrower
Stomp
Thunderpunch
Ad blocker interference detected!
Wikia is a free-to-use site that makes money from advertising. We have a modified experience for viewers using ad blockers

Wikia is not accessible if you've made further modifications. Remove the custom ad blocker rule(s) and the page will load as expected.