Zeus is a Totodile that was given to Conner. He is very outgoing and often dances randomly.
Appearence
Edit
Totodile look like small, bipedal blue crocodiles with red spines on their back and tail, the one on their back being larger with additional ridges next to the back spines. Totodile's head is large, with crocodilian ridges above its eyes, and much of the head's size is composed of Totodile's snout and strong jaws. There are two visible teeth on the tip of its upper jaw, and two rows of three teeth on each side of its lower jaw. Totodile's mouth is often depicted open. On its chest is a yellow, somewhat V-shaped pattern that extends to Totodile's arms, with a line bisecting the pattern at the middle. Totodile have five sharp claws and three toes. Its eyes have red irises, and there is a dark blue or black pattern around the eyes.
His ability is Torrent
Scratch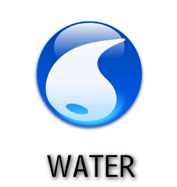 Leer
Water Gun
Rage
Dragon Claw
Crunch
Superpower
Dive
Surf
Waterfall
Bite
Ad blocker interference detected!
Wikia is a free-to-use site that makes money from advertising. We have a modified experience for viewers using ad blockers

Wikia is not accessible if you've made further modifications. Remove the custom ad blocker rule(s) and the page will load as expected.