LT is a 13 year old trainer just starting his pokemon journey. He is from the Kanto Region but moved to Johto when he was 7. He hopes to be friends with every trainer and Pokemon he can.
Personality
Edit
LT is very kind and shy. Even though he is shy once you get to know him he is very perverted. He treats all pokemon with care and respect.
Appearance
Edit
LT is very light skinned, he has purple hair which is spiked near the back and he wears a green,grey,blue,red, and black outfit.
Pokeballs x4
Pokedex
Berries x1
Antidote x3
Old Rod
Bicycle
Fishing Poles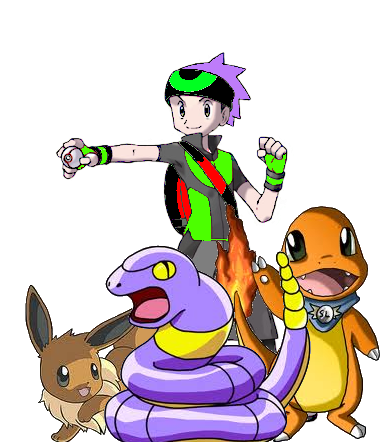 Conner - Tie
Gym Leader Tide - Win
Ad blocker interference detected!
Wikia is a free-to-use site that makes money from advertising. We have a modified experience for viewers using ad blockers

Wikia is not accessible if you've made further modifications. Remove the custom ad blocker rule(s) and the page will load as expected.