Zan is the main character of SupremeLegacy. He is a 13 year old boy, who loves to battle. He is from the Johto Region. Zan is also rivals with
Conner
.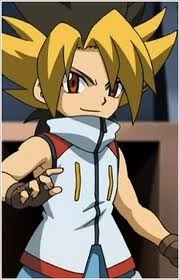 Personality
Edit
Zan is a really kind, and cool guy. He is charming, and flirts with girls a lot. He loves to battle, he also loves all his Pokemon, and to train them.
Appearance
Edit
Zan is a tanned skinned boy that has a height just above 5"4, making him relaltivley short. Zan's eyes have the shade of amber with blond and brown hair that spikes above his head and drapes behind it. He wears a white sleeveless jacket and red/blue pants. He also sports brown fingerless gloves. He has a golden belt in his pants which holds the Pokeballs of his party.
Bike
Normal Pokeballs x8
Great Pokeballs x3
Map of the Johto Region
Potions x7
Super Potions x2
Used Treeko, Against Conner (Draw)
Used Treeko, against Ian (Win)
Ad blocker interference detected!
Wikia is a free-to-use site that makes money from advertising. We have a modified experience for viewers using ad blockers

Wikia is not accessible if you've made further modifications. Remove the custom ad blocker rule(s) and the page will load as expected.